Data Centers
Data Center Features:
Our servers are located in Dialtone Data Centers, FL, USA
We have the following bandwidth connections to our backbone providers:

Dual OC12 Smart Ring from BellSouth
OC3 (155 Mbps) To UUNet
OC3 (155 Mbps) To AT&T
OC3 (155 Mbps) To GlobalCrossing
DS3 (45 Mbps) To Level3
DS3 (45 Mbps) To UUNet

The entire infrastructure is supported connections which are again redundant to take care off any contingencies.
Moreover, customers will directly benefit from packets to and from these networks reaching their end destination quickly and without any loss.
A flagship data facility equipped with complete state-of-the-art Cisco systems including redundant Cisco 7513 routers, a Gigabit Ethernet network, and a 24 x 7 NOC and customer care support; with real-time monitoring.
Backups/Redundancy: load balancing, redirection, mirroring and off-site tape storage.
UPS Backup on all Systems.
On-site NT System Engineers.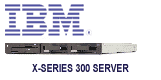 Server Features:
IBM eServer xSeries( IBM X-Architecture technology)
Intel Pentium IV Dual Processor 3.0GHz, 1.0GB Ram
Windows 2000 Server or Windows 2003
99.9 % uptime plus 24 X 7 technical support
ASP, ASP.NET, CGI, ActivePerl, ColdFusion MX, FrontPage extensions, SSI and PHP
Database Support: Microsoft SQL Server v 7.0, MS Access
HOSTING CONTROLLER (Control Panel Interface) for your independent access for creating your own websites, email addresses, setting aliases., url forwarding, ftp access, setting of name servers and creating sub-webs.